IBTTA PLATINUM SPONSORS
IBTTA Platinum Sponsors generously support the full 2019 Education Series
---
AECOM is a premier, fully integrated professional and technical services firm positioned to design, build, finance and operate infrastructure assets around the world for public- and private-sector clients. We provide our clients with technical excellence, innovation and vision, fusing best-in-class design and engineering expertise with local project knowledge and sensitivity. Ranked #1 in Transportation by Engineering-News Record, AECOM's tolling practitioners solve today's most complex mobility challenges. From all-electronic tolling, interoperability and managed lane strategies, to guidance on developing business rules and assistance with obtaining financing, AECOM supports our clients in the delivery of tolling industry firsts, driving the way forward to a more mobile future.
---

Atkins toll specialists have helped public and private clients plan, develop, design, build, manage, operate, and maintain their tolls infrastructure. Our strategists, program managers, and project delivery specialists have worked in every aspect of tolling providing services to the world's leading user-financed organizations. Our clients benefit from the proven project development, innovative delivery, and cutting-edge toll technology consulting expertise the Atkins team brings.
---

The challenge with evolution is that it involves uncertainty about what you should do to maximize your outcome. Like the world, tolling is evolving too, and highway operators – who need reliable funds to maintain facilities and provide great customer service – see it more and more as the ideal funding model. A-to-Be® provides a range of tolling solutions, including self-service, electronic and satellite options – and solutions that use just your mobile device. Our solutions are vendor-independent, plug-and-play, and expandable to other mobility services such as parking, ferries, fuel and more. As a road operator, A-to-Be is what you've been looking for: a company that was born as an operator; one that knows first-hand how things work in the field; and a company adept at serving multiple operators, achieving success from system design on through payment clearance. A-to-Be®, powered by Brisa – the company ready to evolve with you.
---

CDM Smith provides lasting and integrated solutions in transportation, water, environment, energy and facilities to public and private clients worldwide. As a full-service engineering and construction firm, we deliver exceptional client service, quality results and enduring value across the entire project life cycle. CDM Smith provides expertise in toll finance, technology and operations, providing all levels of traffic and revenue studies, feasibility analyses, risk assessments and project management for public and private clients. We also help clients in their procurement processes for toll technology, operating contracts and P3 development agreements. With 65 years of commitment to the transportation industry, CDM Smith has the thought leadership and experience to assist clients in implementing new facilities and improving existing operations, whether converting to all-electronic toll collection, implementing HOT lanes, upgrading equipment or managing organizational change.
---

Conduent Transportation has been helping transform the way the world travels for more than 50 years. We've built a rich tradition of partnership and collaboration by customizing and delivering the industry's most innovative technology to customers around the globe. We've helped improve mobility at every level of public safety, transit, curbside management, and roadway charging & management – with digital platforms and services to manage millions of interactions every day for their customers.  We leverage the power of cloud, mobile, IoT, coupled with technologies such as automation, cognitive and blockchain, to elevate every constituent interaction, driving modern digital experiences that are more efficient, helpful and satisfying.
---

Cubic Transportation Systems, Inc. is a leading integrator of payment and information technology and services for intelligent travel solutions. We deliver integrated systems for transportation and traffic management, including a next-generation, tolling back office system. We're uniquely positioned between traditional tolling, road user charging suppliers and large payment processors. At Cubic, we believe our identity is intrinsically linked with our customers and the people our customers serve. How they get from one place to the next – how that impacts their lives, their fellow travelers and their cities – and how it feels along the way. That is why we are passionate about developing transportation solutions that improve the way we move throughout cities. Innovation is in our culture, and our 45-year history speaks for itself. We've delivered state-of-the-art public transit and traffic management system to over 450 operators in major cities and four continents. We are getting you there. Smarter.
---

Egis, extends its global experience and resources to deliver innovative, sustainable transportation and mobility solutions for local communities. Headquartered in Orlando, Florida Egis Projects, Inc. brings a local approach to every project by investing our worldwide resources in local staff and management. We are a full-service infrastructure company.  For 45 years in over 120 countries Egis, has been providing professional transportation services for horizontal and vertical design, construction and operations. We are world leaders in electronic tolling and Mobility-as-a-Service. Today, we operate over 50 major projects around the globe, including some of the most notable toll projects in the world, transferring excellence in performance from one project to the next. We are Egis, Imagining, creating, achieving a sustainable future for our clients.
---

emovis is the leading mobility service provider of Abertis in the global markets for toll-based mobility solutions. The company is currently operating some of the world's busiest cashless toll roads including Dublin's M50 Ring Road, London's Dartford Crossing and, since Oct-17, Liverpool's All Electronic Tolling Mersey bridge. In 2016-7, the company converted Puerto Rico's Metropistas Highway Network into an All Electronic Tolling (AET) highway network. emovis is also a pioneering new mobility pricing solutions. The company is currently participating in Oregon's Road User Charge program (OreGo), which is the first ever vehicle-miles-traveled (VMT) program implemented in the United States and won in 2017 the Washington RUC (WARUC) pilot with the objective of providing a fair and efficient funding solution to transportation agencies confronted with declining fuel tax revenues.
---

ETC is a leading global systems and services provider for the tolling and transportation industries. The company's nearly two decades of delivering technically sophisticated solutions has supported many of the country's largest toll authorities and helped transform the industry with first-of-its-kind advancements. ETC's solutions process over $3 billion of toll revenue annually. ETC's enterprise-wide solutions provide the full range of functionality required to support all-electronic toll collection, dynamic pricing, interoperability, audit and reconciliation, and reporting. Its lane-to-back office integrated solutions are supported by an impressive array of operations and maintenance services. ETC's solutions can be delivered at the modular level or as an integrated, enterprise-wide solution. They can be provided as a customer-delivered model or through a hosted environment at ETC's state-of-the-art technology and operations centers.
---

For more than a century, HDR has partnered with clients to shape communities and challenge the boundaries of what's possible. Our expertise spans 10,000 employees, in more than 225 locations around the world—and counting. Our engineering, architecture, environmental and construction services bring an impressive breadth of knowledge to every project. Our optimistic approach to finding innovative solutions defined our past and drives our future.
---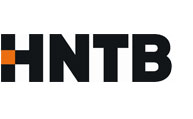 HNTB Corporation provides more than 50 specialized services to the tolling industry, ranging from financial planning and analysis to operations and management and priced managed lanes, networks and corridors which are growing in popularity across the country. The firm has assembled a team of internationally recognized experts to help transportation agencies achieve a balance among design, technological, operational, budgetary, scheduling and aesthetic concerns — ensuring toll programs are safe, compatible and economical for the communities they serve. Services can be tailored to support all toll organizations — from start-ups to emerging and mature programs. HNTB, providing more than a century of infrastructure solutions, is proud to serve as the No. 1 consultant to toll authorities, agencies and their partners across the United States of America.
---

Michael Baker International is a leading provider of engineering and consulting services, including design, planning, architectural, environmental, construction and program management. The company provides its comprehensive range of services and solutions to support U.S. federal, state and municipal governments, foreign allied governments, and a wide range of commercial clients. Michael Baker understands the time constraints of toll clients, with a proven track record of providing General Consulting Engineering and Managed Lane design services by consistently delivering high-end, professional engineering and integrated management solutions. Michael Baker's experience with tollway systems, including HOV and HOT, encompasses the planning, design, and construction of new and rehabilitated tollway systems and elements, including highways, bridges, Intelligent Transportation Systems (ITS), connected and autonomous vehicles, and communication systems.
---


Milligan Partners is your partner in tolling. We're a creative team of tolling experts, and we make a positive impact through teamwork. We work with you to accomplish your goals by approaching opportunities and challenges from all angles. We help you achieve better results in your operations—policy management, procurement, system implementation, business process management, cyber security, call center operations, cash operations, and collections.
---

RS&H provides fully integrated architecture, engineering, and consulting services to help clients realize their most complex facility and infrastructure projects for land, air, and space. As tolls and managed lanes projects continue to emerge as key solutions for relieving congestion on modern highways, RS&H has the knowledge and experience to propel these projects to success. We leverage hands-on, technical leadership and comprehensive, performance-based systems management expertise to create optimal, cost-effective solutions. Our professionals provide seamless support to clients, working as extensions of their organizations. We're experienced in all areas of toll system planning, design, procurement, implementation, and operations, and offer comprehensive services.
---

TollPlus LLC is a software company founded in 2007 by seasoned professionals from Tolling, Banking, and IT. TollPlus designed and launched a sophisticated end-to-end toll management solution that is scalable, lightweight, secure, and highly customizable to address the challenges of the Electronic Toll Collection and mobility markets. Innovation-driven, TollPlus provides Back Office Systems (BOS) focused on high transaction volumes with accuracy and accountability, as proven by our worldwide implementations. Our BOS platform handles a "One Account" concept to facilitate Mobility as a Service (MaaS), providing core products and services to support multimodal solutions. In a rapidly-changing environment, TollPlus keeps a strong focus on technology and continuous R&D to offer world-class level products and services. These solutions are developed using trailblazing technologies that concentrate on significantly improving transportation agency efficiencies by reducing operating expenses and maximizing revenue, with customer service in mind. TollPlus maintains offices in Arizona, Texas, Hyderabad, and Bangalore.
---

TransCore provides fully-engineered transportation solutions for Tolling and Traffic Management systems. A pioneer in tolling, we provide full-scale operations and maintenance services for nearly half of all U.S. toll lanes. Our flagship Infinity Digital Lane System® is a complete roadside toll collection solution deployed in thousands of lanes across the United States. Our Integrity Back Office system combines advanced financial management software with 30 years of proven customer service excellence. We design and deploy traffic management systems for agencies across North America, and currently manage more than 29,000 intersections worldwide. Our history of supporting the transportation industry dates back to the early 1930s with the country's first toll road in Pennsylvania, and in the 1980s with the development of RFID transportation applications at Los Alamos National Labs. Our RFID systems provide secure and interoperable access for airports, hospitals, parking garages, border patrols, trucking fleets, and the toll and rail industries.
---

Verra Mobility is focused on solutions that help the world move safely and easily. We do this by building safe cities, smart roadways and the connected systems that tie them together. While we continue to honor the heritage of our legacy brands – American Traffic Solutions, Highway Toll Administration, and Euro Parking Collection, Verra Mobility will lead with purpose and vision to an exciting new era of smart mobility. We are a global company that sits at the nexus of the smart mobility ecosystem – vehicles, devices, and information – all in service of solving our customers' most demanding challenges. At Verra Mobility we take an ecosystem that is increasing in complexity, size and demands, and we simplify it. We create solutions that allow our customers to be smarter, while making mobility safer and easier for everyone. We look forward to working together to make things safer, smoother and smarter.
---

WSP USA (formerly WSP | Parsons Brinckerhoff) provides a wide range of technical and management consulting services to owners, developers and operators of the toll industry. Services include strategic consulting, innovative financing, economic forecasting, analysis, planning, design, and operations & maintenance. WSP USA is the U.S. operating company of WSP, one of the world's leading engineering and professional services firms. Dedicated to serving local communities, we are engineers, planners, technical experts, strategic advisors and construction management professionals. With more than 7,000 people in 100 offices across the U.S., we partner with our clients to help communities prosper.
---